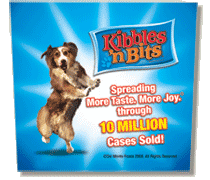 PRODUCT DESCRIPTION: 3-D, flip & motion mousepads increase the 'WOW' factor of any promotion by literally adding another dimension. Promote multiple messages in the same space, grab attention with changing images or motion, draw viewers into your message with realistic 3-D effects such as 2 IMAGE FLIP, 3 IMAGE FLIP, 3D DEPTH, ZOOM, MOTION, MORPH, or a COMBINATION OF EFFECTS. Clients will be mesmerized as your message comes to life through these lenticular processes, dramatically increasing the impact of your promotional message.
MINIMUM ORDER QUANTITY:
250 units
PRODUCTION TIME: 2 - 4 weeks depending on quantity & design complexity
PACKAGING: product can be individually bagged for extra $$$.
DROP SHIPPING: cost depends on your requirements.
CUSTOM SHAPES & SIZES: cost depends on your requirements.
GRAPHIC SETUP INSTRUCTIONS: see our art instructions page.
HOW TO ORDER: Call or email to finalize the details of your order.
PRODUCT COMPATIBILITY WITH OPTICAL MICE:
Please read !
3D LENTICULAR MOUSEPADS
MADE IN USA
FULL COLOR PRINTING
SETUP & PRODUCTION COSTS INCLUDED IN PRICES !

MOUSEPAD SIZE: 7.5" x 8"

1/8" (3MM) THICK BASE
| | | | | | | | |
| --- | --- | --- | --- | --- | --- | --- | --- |
| UNITS | 250 | 500 | 1,000 | 2,000 | 2500 | 3000 | +3000 |
| Price per unit | $7.42 | $4.43 | $3.01 | $2.30 | $2.09 | $1.96 | CALL |
CALL FOR QUOTE ON OTHER MOUSE PAD SIZES !


SEE 3D ART SETUP INSTRUCTIONS TO OPTIMIZE RESULTS !

---
TWO IMAGE FLIP EFFECT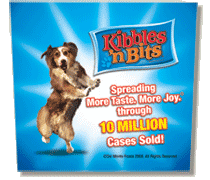 Flips allow the display of two images in the same space. These are great for "before and after" promotions, or displaying multiple products or messages. The two image flip is the most widely used lenticular effect and easiest to create. Simply submit your two desired images after consulting our Art Tips for helpful hints on designing Flip artwork.


3-D EFFECT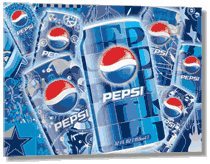 Elements within an image are layered to give the illusion of depth and perspective. Unlike flat 2-dimensional images, the 3D effect allows objects in your design to appear to be forward, middle, and back giving realistic depth to your message. Supply layered files after consulting our Art Tips for helpful hints on designing 3D art, and we'll do the rest.
ANIMATION EFFECTS: ZOOM, MOTION, MORPH

View multiple images to simulate transformation, motion, or animation. Motion/Morph/Zoom effects are similar to flips, but use more than two pictures or "frames" arranged in a sequential order to create the illusion of movement (Motion), transformation (Morph), or an image increasing or decreasing in size (Zoom). Generally, a common background is used with only certain elements changing in each frame.
©2010 A1 Custom Mousepad Imaging, Inc.
4521 PGA Blvd - PMB 384
Palm Beach Gardens, Florida 33418 USA
www.a1imaging.com
Business Hours: 9am-6pm EST, M-F
Toll Free 800-803-3698 or 561-630-7170
Fax: 603-761-4852
sales@a1imaging.com

All prices shown are in US Dollars, and subject to change.
Please allow for +/- 5% variance between quantity ordered and quantity delivered. You will pay for exact quantity delivered.
All images shown on page are owned by respective companies. Unauthorized use may result in prosecution, conviction, and fines and penalties imposed by a court of law for violation of copyright and/or trademark protections.